Champs à renseigner
Texte
Europe: Ireland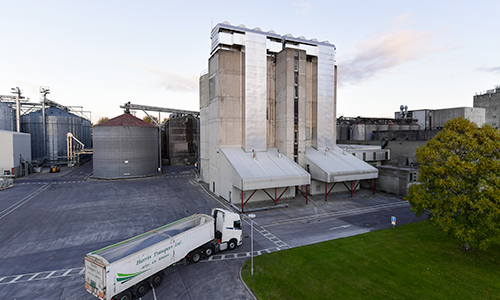 The Athy team has been committed to implementing a proactive approach to safety on site which includes prioritising people's behaviour to safety, investing in the appropriate safety equipment, and following a maintenance management programme. The site culture we preach is built around sharing accountability and not just assigning responsibility to the site management team. As safety is the first agenda topic in our meetings, all employees are actively encouraged to openly discuss their views and concerns related to safety in the malting plant. This all-inclusive transformation has resulted in more than 1,295 days without any lost time accidents during which time on site a number of major construction projects were also being completed.
Champs à renseigner
Texte
North America:
For the last 23 years, a comprehensive safety programme has been implemented at our Sheboygan plant, resulting in a record 1,937 days without a lost time injury and 636 days without incident, of which we are extremely proud. Extreme weather conditions, ranging from -50°C to +50°C at some sites, require very agile and local safety protocols throughout the continent. As tornados are a great risk in Wisconsin in spring, our Sheboyan site even performs a yearly Tornado training drill. The local Sheboygan Fire Department also uses the plant for their tornado and confined space trainings.
Champs à renseigner
Texte
Latin America:
We are proud of our impeccable safety records in Latin America with our Bahía Blanca site achieving 1,563 days without any lost time accidents and our site in Punta Alvear achieving 2,436 days without lost time accidents. This has been done by following a clear protocol with systematic risk analyses in the field, cross-regional internal audits, and an annual training programme. Furthermore, we perform monthly plant inspections with integrated reporting, and our safety committee makes sure we promote a best practice recognition system within all our sites.
Champs à renseigner
Texte
Asia-Pacific Preventive Safety:
Our adjusted approach in the APAC region focuses heavily on preventive safety, improving the hazard awareness practices of our people. This involves reporting any event, condition, or behaviour that staff have recognised as having potential to cause harm to people, the environment, or our equipment. These items are then reviewed and integrated into the Health & Safety strategy with monthly action planning. By providing the tools and supporting the changes through partnership and coaching, we are seeing a very positive development of hazard awareness in our people. Quantitatively, the results speak for themselves, with 1,044 days without a lost time accident at our Port Adelaide site.
Champs à renseigner
Texte
In Ethiopia we built a plant without any severe accidents:
We recently started operations in Ethiopia after succeeding in building our new plant without any severe accidents. We achieved this by making sure to have a safety manager present on site from day one of construction who is currently still running health and safety operations in the plant. All global health and safety measures were included in the risk-assessment pre-construction, while also considering local issues.