Our regions

Malting Plants

Countries

Continents

Passion for Malt
Champs à renseigner
Texte
Boortmalt Headquarters
Everyone knows that Antwerp is the capital of diamonds, but few realise that it is also the world capital of malt.
Our headquarters are located in the port of Antwerp, Belgium, on the same site as our European building, our main laboratory, our Global Innovation Center and the largest Boortmalt malting plant.
This proximity to the production process keeps us in touch with our business reality.
Champs à renseigner
Texte
A strategic location in Ethiopia
Over the past six years, Boortmalt has cultivated a presence in Ethiopia to support local growers and conduct barley variety trials while deepening our knowledge of growing local barley.
In 2018 we started constructing our first malting plant in Africa and today our site in Ethiopia is fully operational. Located in the Debre Birhan industrial park, the malting facility will offer capacity of 60,000 tonnes, supplied by local farmers.
This is a major event in the history of Boortmalt and the beginning of a new chapter in Africa.
Champs à renseigner
Image standard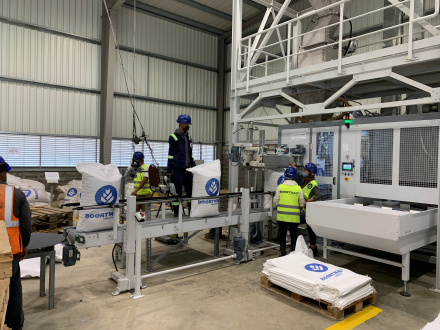 Champs à renseigner
Texte
Australia
In Australia, Boortmalt benefits from the legacy of Joe White Maltings, one of the oldest maltsters in the world, founded in Ballarat, Victoria. Its malting business in Australia has been running since 1858.
Today, with six operating plants across five states, Boortmalt is ideally positioned to access Australia's premium barley-growing areas, ensuring the delivery of high-quality malt to our brewing and distilling customers locally and also to export markets in Asia and South America.
Champs à renseigner
Image standard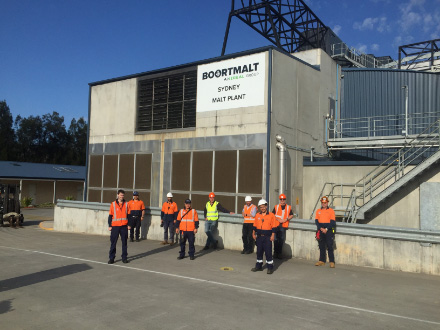 Champs à renseigner
Texte
The historic heart of Boortmalt
The name Boortmalt was given to a small malt house located in Boortmeerbeek, a town in Belgium.
After several decades of developments and mergers, Boortmalt has become a strong network of plants working together thanks to European logistics infrastructure.
Europe is one of our main regions in terms of facilities as well as business with 15 plants, four in the UK, three in Belgium, two in France and one in each of Ireland, Croatia, Hungary, Spain, the Netherlands and Germany.
From our base in the Port of Antwerp, a worldwide malt hub, we are able to deliver to our customers in Europe and all over the world.
Champs à renseigner
Image standard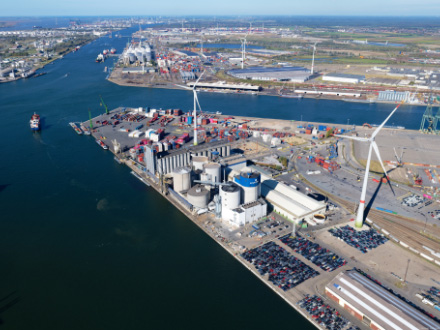 Champs à renseigner
Texte
A very dynamic market
In Latin America, Boortmalt has two malting plants strategically located in Argentina, where 75% of the barley that supplies the entire beer industry in the region is grown.
Punta Alvear, one of the biggest Boortmalt Malthouses, is located in the central region while Bahia Blanca is located in the south of Buenos Aires province, Argentina's main sustainable barley production area. Both plants have direct access to a port.
In the region, Boortmalt also has an office in Buenos Aires and an Innovation Center in Punta Alvear, covering the entire value chain from barley to beer.
Champs à renseigner
Texte
USA & Canada
With regional headquarters in Minneapolis, the North American region is comprised of two malting plants and a laboratory.
Biggar, in Canada, is one of the largest Boortmalt malthouses. It is the heritage of the famous Canadian maltster Prairie Malt. The plant opened in September 1977. We started with a capacity of 55,000 tons and have grown to more than 220,000. Located in the heart of the barley-growing region in central Canada, our team works closely with the Saskatchewan community.
Our plant in the United States began operating in 1856, before Lincoln was president of the country. After 100 years of development, following the growth of the beer market, the plant was stopped for a few years. It will reopen to support the US craft market with small-batch capacities.
The region supplies our customers in the US and Canada, and also in Asia and South America.